As a business professional of 25+ years, I understand that your business is your life work and your financial health is paramount to personal security.  
I also understand what it takes to build, manage and maintain a business.  I respect your accomplishments, your privacy, and the work you put into your building your company and personal wealth. 
Whether you need all of part of a business valued, litigation support, help finding or quantifying lost profits and monies, have concerns about divorce assets and marital estate division, or require tax work, I can help you. 
I am a professional in these matters and fully understand the sensitivity surrounding these complex financial issues. I look forward to hearing from you today!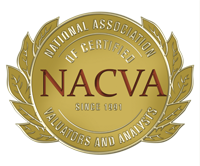 CONTACT A PROFESSIONAL
Business valuations, lost profits, taxes and financial issues in divorce are complicated.
Request Consultation
"We have worked with Dryer CPA for the past 15 years. As we have grown and evolved, what I have valued most about our relationship is that Sheryl Dryer knows us and our business."